HOW IT WORKS:
I've been using Rent The Runway's Unlimited program since August 2018 and it's safe to say, I feel like a RTR expert now when it comes to finding styles that will work for me.
If you're unfamiliar with the Unlimited program, you can rent four or more items at a time, swapping them out for new styles whenever you want or purchasing them if you want to keep it.
They handle the dry cleaning and insurance so all you have to do is throw the worn items in the reusable pre-paid shipping bag and prepare for your next shipment. You can heart the items and create short lists for different events or moments that you may have coming up such as weddings, events, trips or for work. I've created short lists for weddings, vacation and upcoming work related events.

From casual wear to formal wear, and everything in between - it's a great option to constantly keep your wardrobe fresh without the hefty price tag, and still keep your wardrobe fresh and updated. As you'll see in the look above, I had so much fun pairing this Veronica Beard Bexley Dickey Blazer with my favorite white denim, I almost didn't want to send it back!
WHAT I LIKE:
I've put together a list of my favorite brands that I have luck with as a size 14, 5"8.5 gal!
My favorite things to rent are dresses, jumpsuits, jackets/blazers and tops. However, there are tons more options on the site such as accessories: handbags, jewelry, sunglasses, maternity clothes, kids clothing and so much more. When looking through different items, I recommend checking out the customer reviews at the bottom of each product, it definitely helps you get a better understanding of how each piece will fit your body type.
Here are a few of my favorite rentals and other items saved to my favorites, I will be sure to keep adding to this as I continue to wear more things! Some of my absolute favorites from these shots are the ASTR Faux Shearling Brooklyn Jacket and the Tory Burch Ellis Striped Skirt!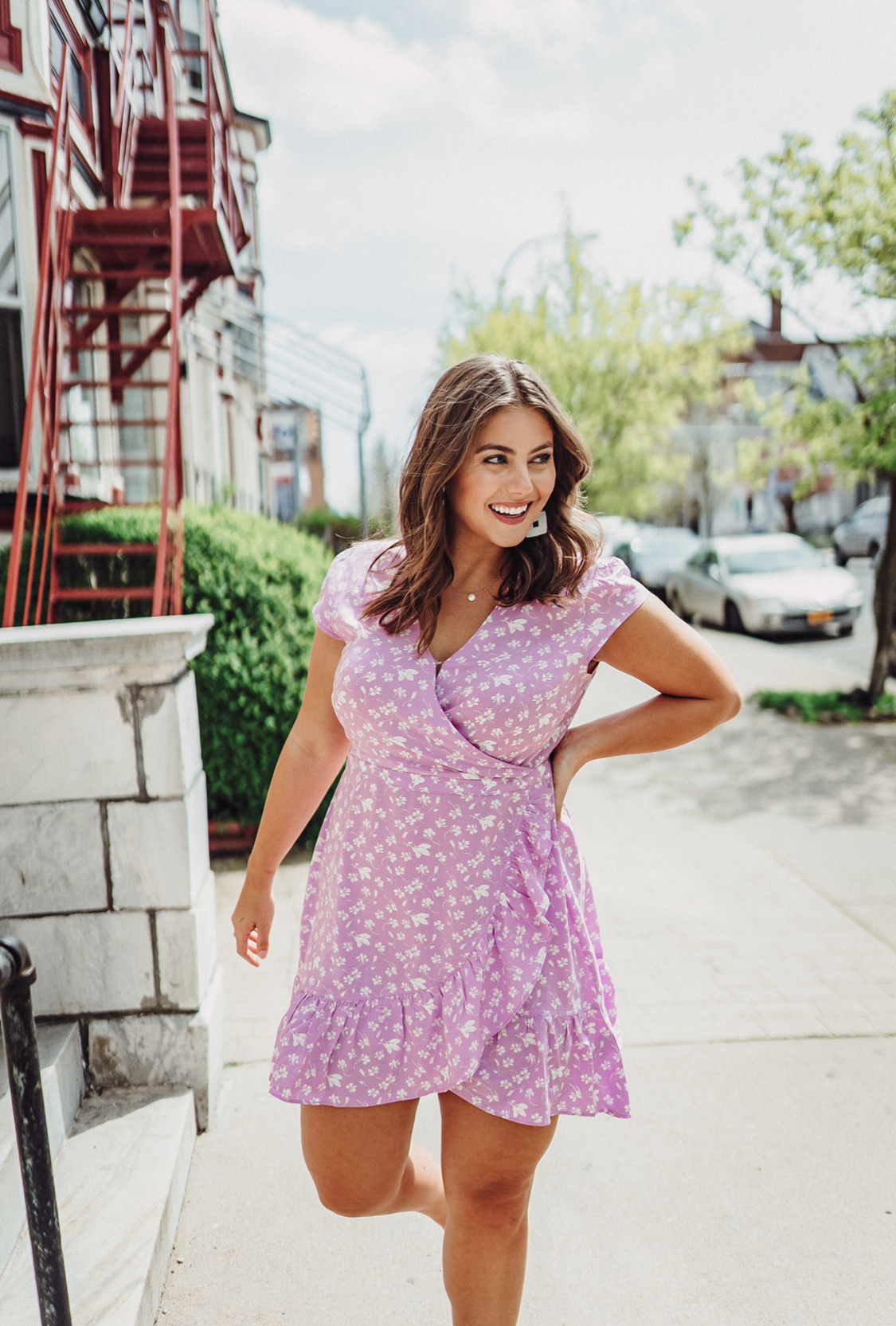 Did you find this helpful? Have you ever tried RTR Unlimited? What are some of your favorite brands / items that you've tried? Would love to hear your thoughts below.
You can use RTRCARALYN for $100 off your first two months of Unlimited, to sign up click here
Thanks to Rent The Runway for collaborating with me on this post.