Our Engagement Party With Lily & Grey!
Recently, Brian and I celebrated our engagement with a party! But before our guests arrived we wanted to make sure we asked our bridesmaids and groomsmen to be in our wedding. We had a hard time deciding how we were going to ask so it was such a relief to discover Lily & Grey! Not only do they have the cutest boxes, 10% of profits from each wedding box are donated to Wish Upon a Wedding, a non-profit that gifts weddings to those facing life altering circumstances, which made me love them even more!
Lily & Grey was co-founded by two sisters, Melissa & Danielle Blount. Together, they decided to combine their talents and interests to create Lily & Grey. Danielle brings her experience from the startup world awhile Melissa brings creativity and product scouting expertise. They both have a strong desire to help people, to grow local economies and raise awareness and support for organizations that help make our world better. In creating Lily& Grey, they wanted to stay committed to these values, so we work to source all of our products from artisans and other small business owners. We have partnered with three amazing organizations, Wish Upon A Wedding, The Soldiers Project and March of Dimes, and have committed 10% of our profits from each of their lines to them on a quarterly basis.
Lily & Grey were amazing to work with because they do the shopping for products, create the cohesive theme, wrap it up in beautiful ribbon, pack and ship directly to the recipient, double the giving by making a donation to their partner charities all to help their customers spread some joy by gifting! The Lily & Grey team was so generous that they are giving you all a promo code to use on your next order! Use MIRAND10 to receive 10% off your order on anything within their wedding collection boxes (offer limited to one use per customer).
Before the party, I selected a few different boxes: one for my maid of honor, one for our best man and one to celebrate our engagement!
Inside the box you'll find:
May Designs Bride Tribe Plans notebook

Makeup bag (choose between, Black & Gold Glamour, Emerald & Gold Glamour, or Gray & Gold Glamour)

Lirio Vela Candle (Honeysuckle Jasmine or Lilly of the Valley)

Nail polish (choice between Frapuccino, Pink Sleepers, Plum, Red Heart, or Sheer Pastel Nude)

Personalized stemless wine glass

Sugarfina Rose Gummy bears

Hangover Kit

Hand lettered proposal card

Bridesmaid initial tag
I Only Get One Decision This Wedding...Will You Be My Groomsman
Inside the box you'll find:
Personalized metal flask

Socks (choose between bow ties, boats, navy & gray, or pink argyle)

Coordinated pocket square

Sugarfina Gummies (choice between Bourbon Bears or Pale Ale Gummies)

Lirio Vela candle (choice between whiskey or tobacco)

Hand lettered proposal card

Groomsman initial tag
And my favorite box (that I, of course, had to keep for myself) the He Put a Ring On It box!
Inside the hand picked box you will find:
Future Mrs. mug

Sugarfina Bubbly Bear Gummies or Rosé All Day Gummies

Ceramic ring dish

Lirio Vela Happiness or Lily or the Valley Candle

J.Lynn Designery Wedding plans notepad (not pictured)

J.Lynn Designery Plan All the Things Pen

Hand lettered card to say congratulations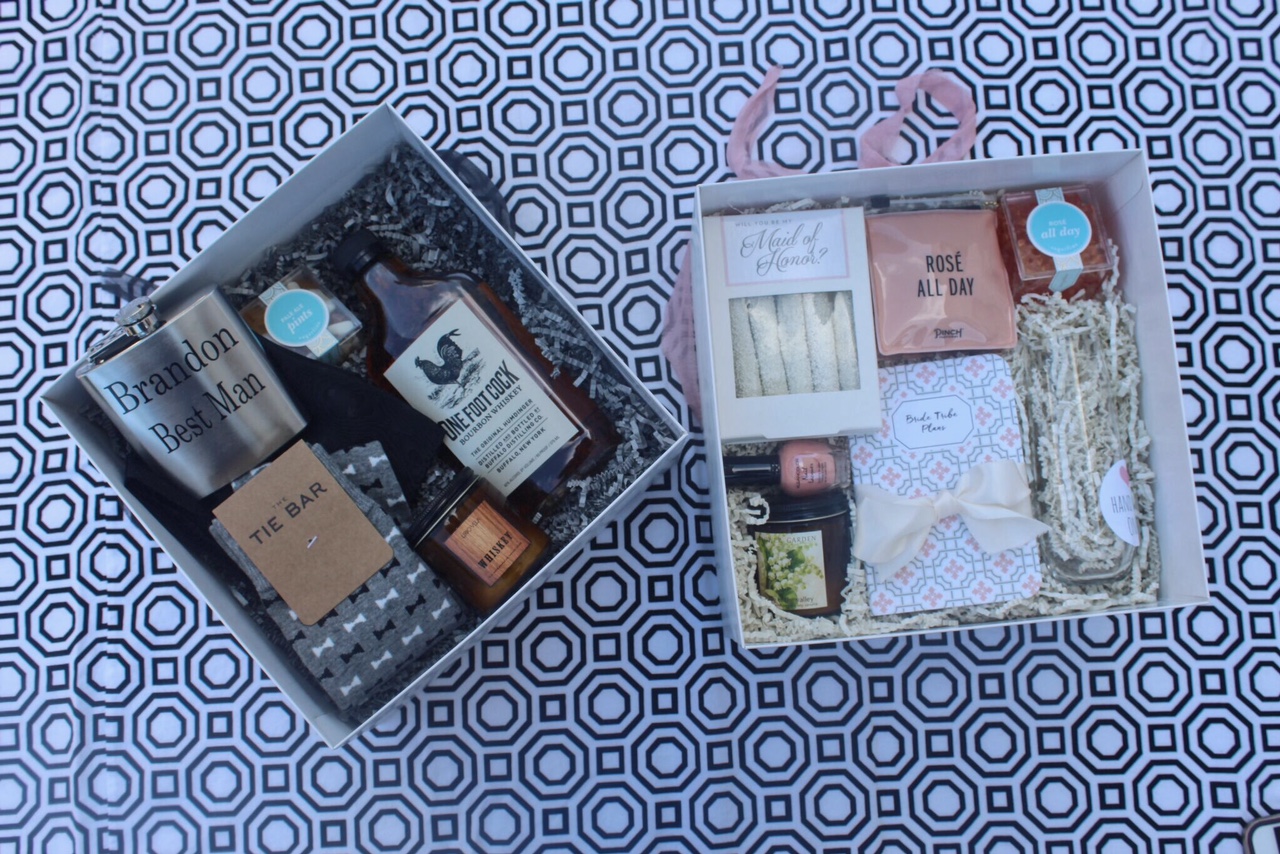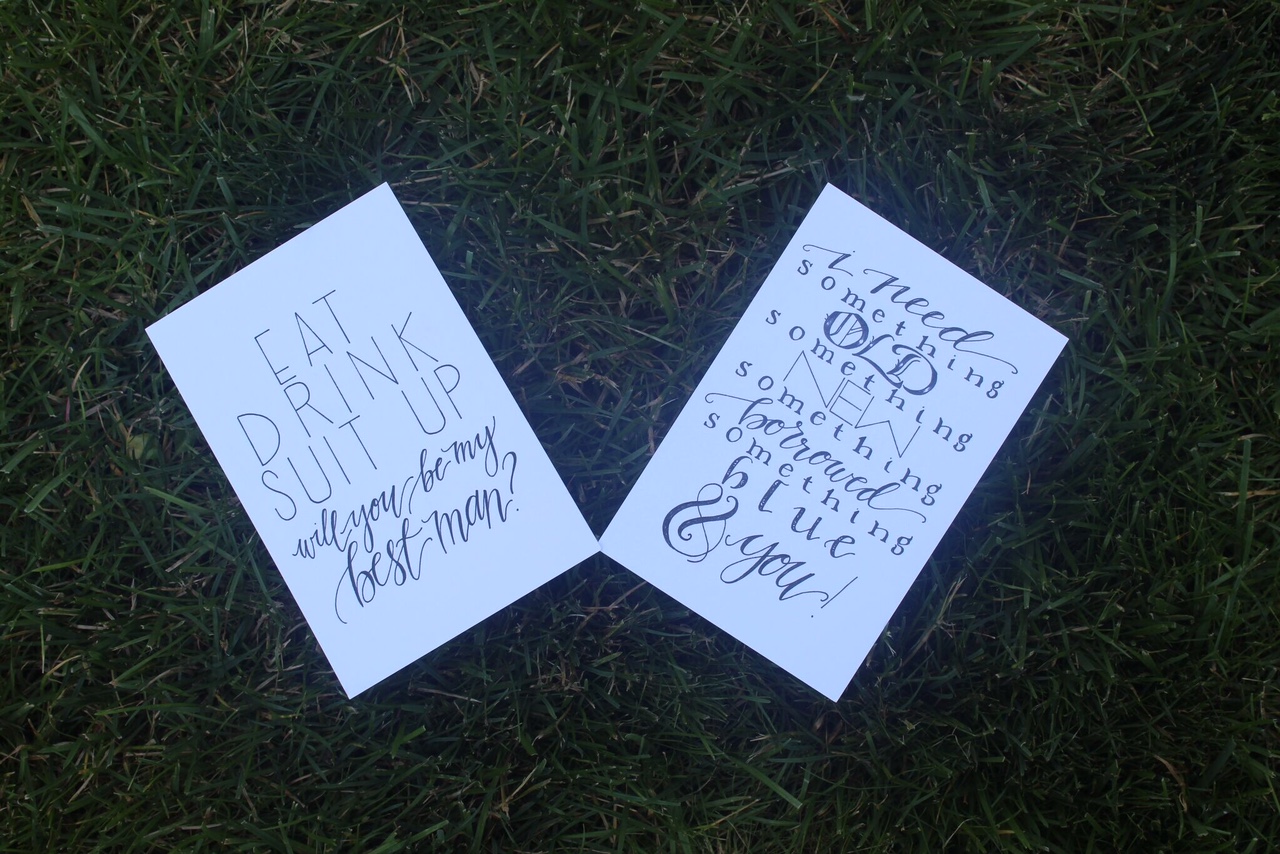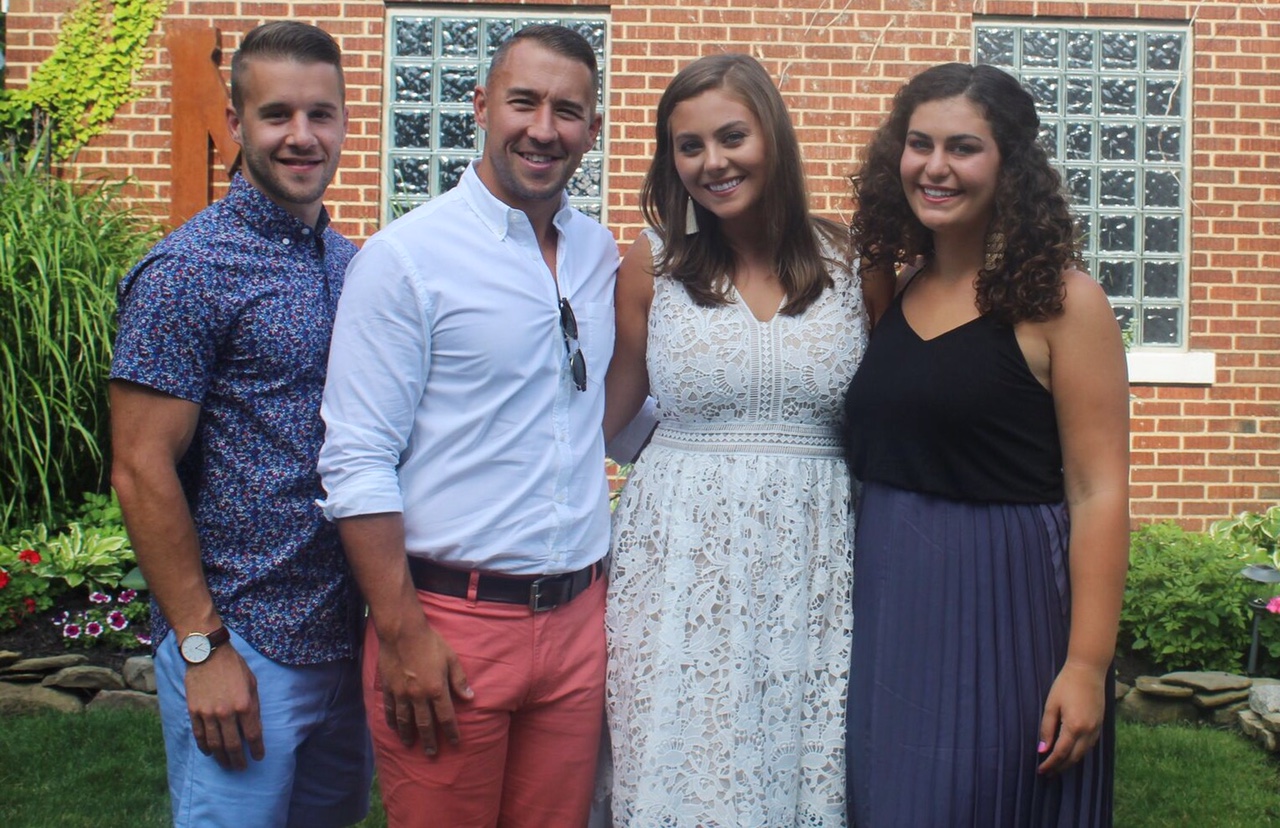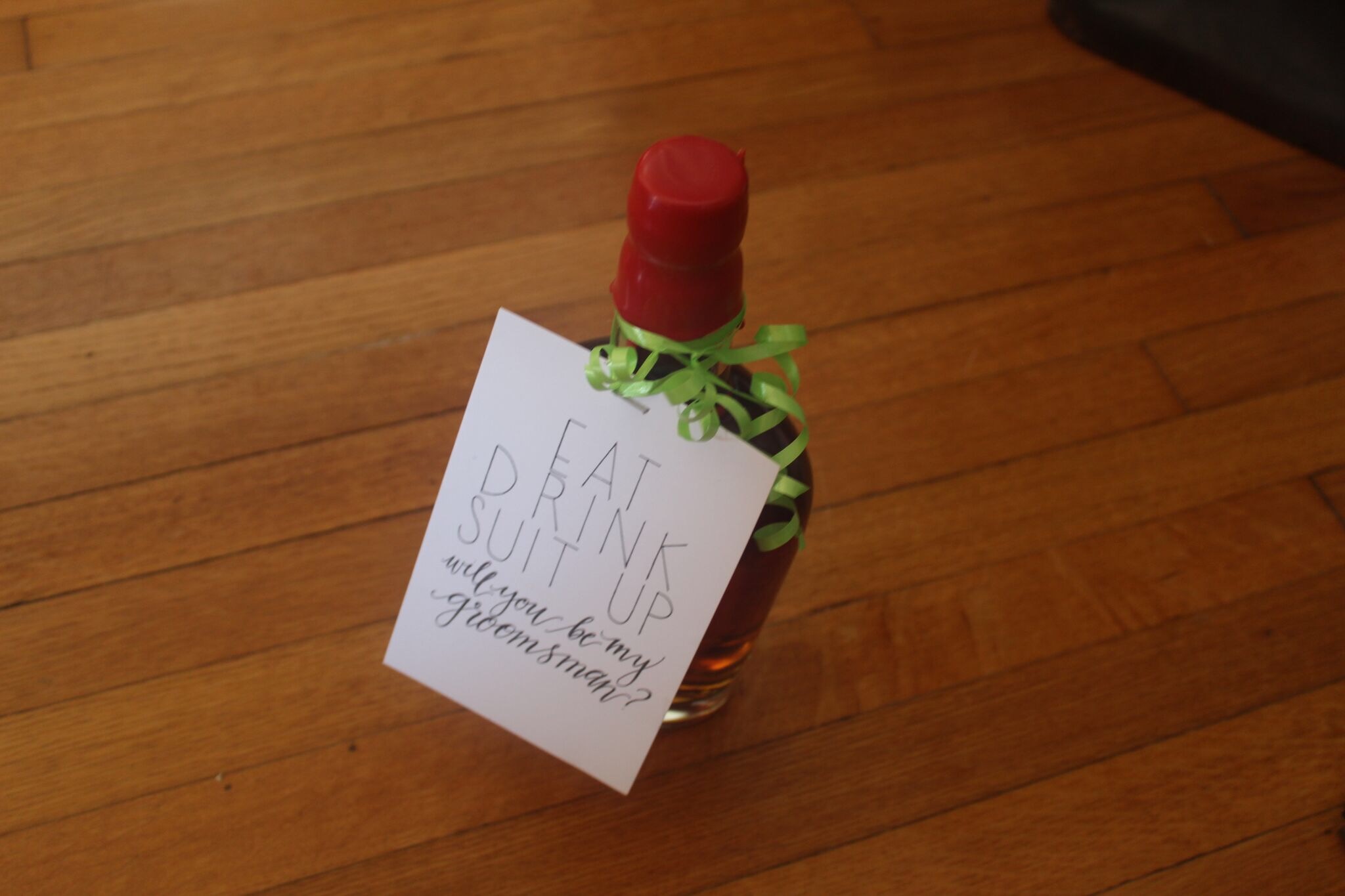 I wanted to thank Lily & Grey for sponsoring this post!